A TRADITIONAL AND REFINED CUISINE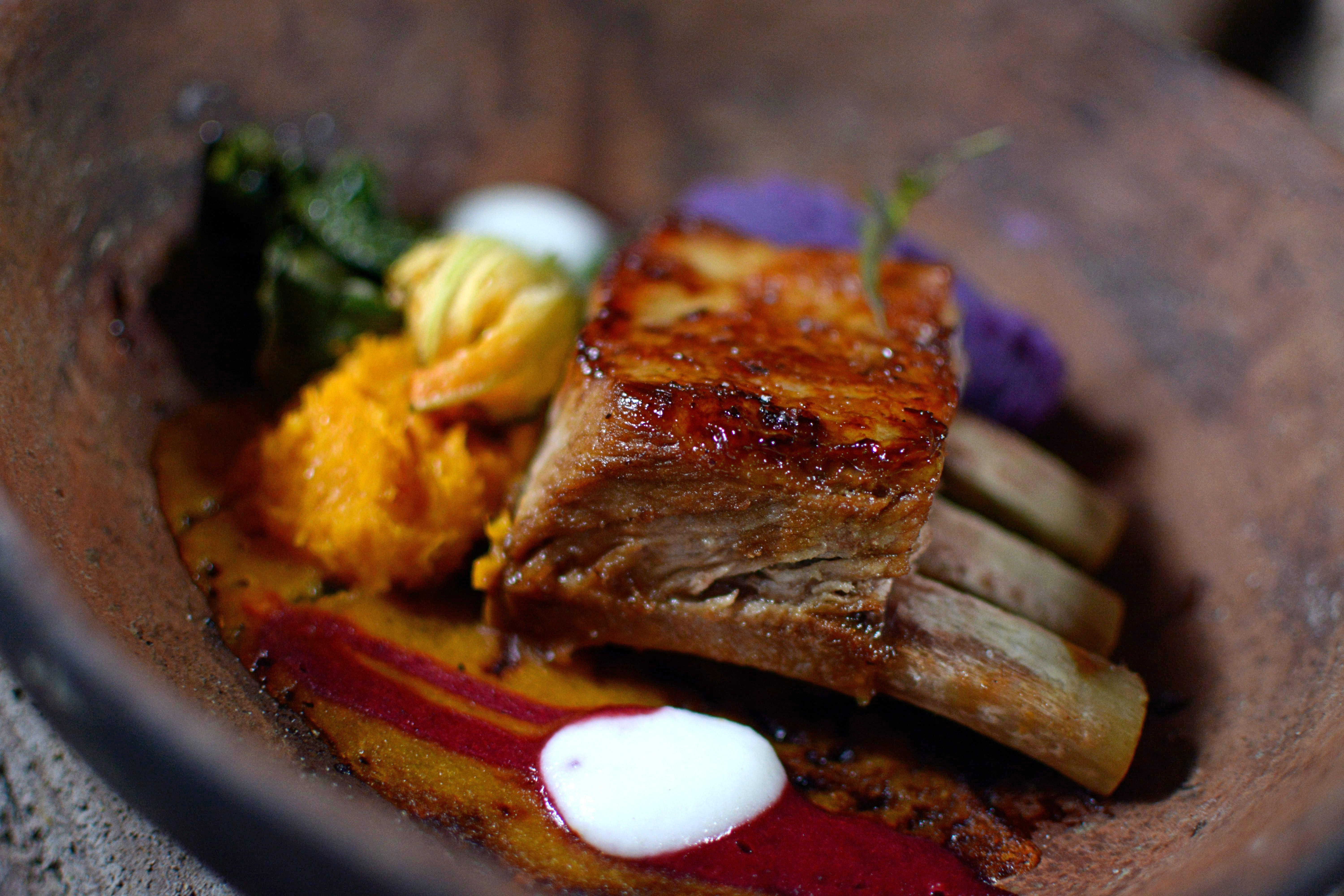 THE BAYADÈRE LOVES FRENCH GASTRONOMY
Le Bayadère pays homage to traditional French cuisine in its restaurant, whose decoration is nevertheless imbued with modernity. Gastronomy being part of the French cultural heritage, it seemed only natural to us to share our best recipes with you in order to perfect your Parisian experience for lunch or dinner.
You will be able to discover or revisit the classics of French gastronomy and taste our culinary specialties. Beef fillet cooked with herbs, Saint pierre with small vegetables of the day, roasted quail with its mashed potatoes and short juice... You will have something to delight your taste buds with our succulent dishes. Since France is a multicultural country, don't be surprised to discover revisited Italian specialties such as our Tomatoes stuffed with Burrata Pugliese as an appetizer or our Tiramisu with red fruits and its delicious vanilla ice cream as a dessert.
To satisfy all your desires, we have added our "snacking" suggestions with, à la carte, the essential Chicken Caesar Salad, Cheeseburger with French Fries, Club Sandwich and many other choices.
QUALITY PRODUCTS FROM SUSTAINABLE AGRICULTURE
The quality of products is at the center of our preoccupations in order to offer you very greedy moments without any guilt. Our objective is that you take advantage of the best of gastronomy when you come to our restaurant. Thus, the Chef selects the products with care and pays particular attention to their origin. As for the vegetables, they come from a reasoned agriculture in order to reduce the quantity of chemical substances and to limit their environmental impact. Meat comes from noble and well-bred varieties, all our fish is wild.
How can we talk about gastronomy without talking about wine? In order to accompany your delicious meal, we have concocted a top-notch wine and champagne list, offering you a wide choice of wines and champagnes. Our selection will bring relief to the dishes and will awaken your taste buds with subtlety for a perfect match.