BAYADÈRE'S ECO-RESPONSIBLE APPROACH AWARDED THE ECOTABLE LABEL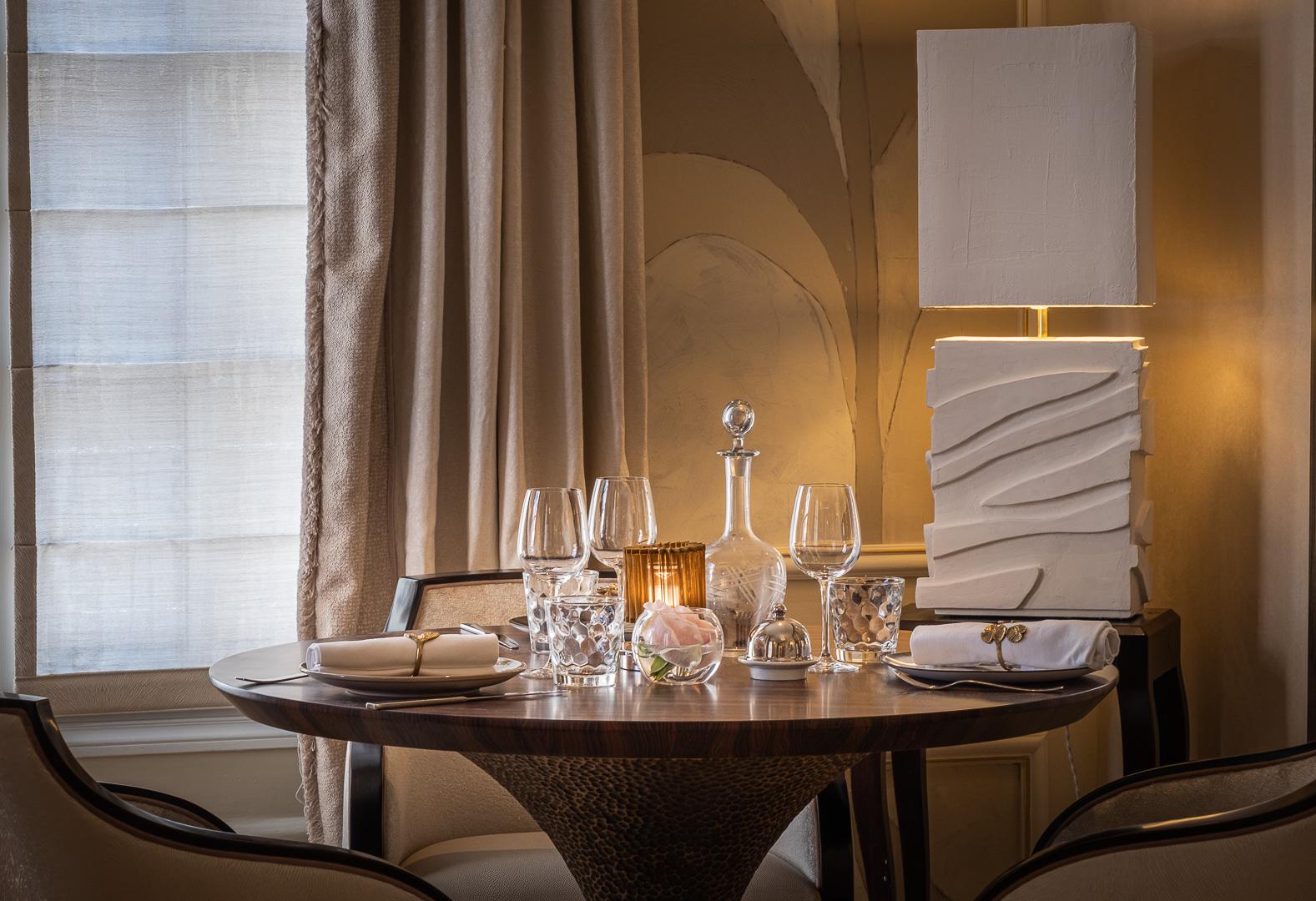 In a world where responsible consumption is increasingly promoted, gastronomy is no exception. Therefore, we are sure that it is essential for you to know where your food comes from, how it is produced and what the environmental impact of its production is. Faced with this growing demand, the Ecotable label has emerged as a relevant answer, offering certification for restaurants committed to an eco-responsible approach. So, we proudly announce that your favorite restaurant, Le Bayadère, has received this noble distinction.
ORIGINS AND AMBITIONS OF A GREEN LABEL
Launched in 2019, Écotable is a French initiative that aims to promote sustainable gastronomy. Its ambition is to recognize, certify and value restaurants that place ecology at the heart of their approach, both from the point of view of supply and the day-to-day management of the establishment.
Ecotable has three evaluation pillars. Food is part of it, of course, by assessing the provenance of products, their seasonality, the use of organic farming and the prioritisation of short circuits. The idea is to promote a cuisine that respects the land, that values the work of local farmers and that minimizes its carbon footprint.
Ecology is also one of these pillars. Here, certification examines practices such as waste management, water and energy consumption, and the choice of environmentally friendly cleaning products. These criteria are fundamental to ensuring that the restaurant operates in a way that minimizes its impact on the environment.
Finally, the social pillar includes aspects such as working conditions for employees, environmental awareness and affordability of the proposed dishes.
In addition to the three assessment pillars, Ecotable offers three levels of certification, symbolized by 1, 2 or 3 sheets. These levels reflect the level of commitment of the restaurant and provide consumers with a clear indication of the establishment's eco-responsible commitment.
WHEN CULINARY TRADITION MEETS ECOLOGICAL COMMITMENT
The impact of Ecotable is not limited to certification. The label also offers training, tools and support to help restaurant owners become more committed to sustainability. In addition, it serves as a benchmark for consumers wishing to direct their catering choices towards eco-responsible establishments.
Thus, we are very proud to announce that our beautiful and prestigious restaurant, Le Bayadère, has recently received this award. As a guarantee of the quality of its products, we are delighted to share this new chapter of our story with you.
In fact, our chef makes sure every day to prepare healthy dishes, made from fresh and seasonal products, which take care of the animal's well-being. It is not just a matter of certification, it is a movement, a transition towards a gastronomy that is more respectful of the environment and society.
At Le Bayadère, be sure to spend a magical moment out of time, romantic and responsible. So do not hesitate, come and taste our delicious dishes that will brighten your taste buds, for your greatest pleasure!
In a world in search of meaning and action on behalf of the planet, Ecotable offers a valuable guide for those seeking to combine taste pleasure with ethical commitment. We are waiting for you at the Bayadère!