YOUR VALENTINE'S DAY AT LE BAYADERE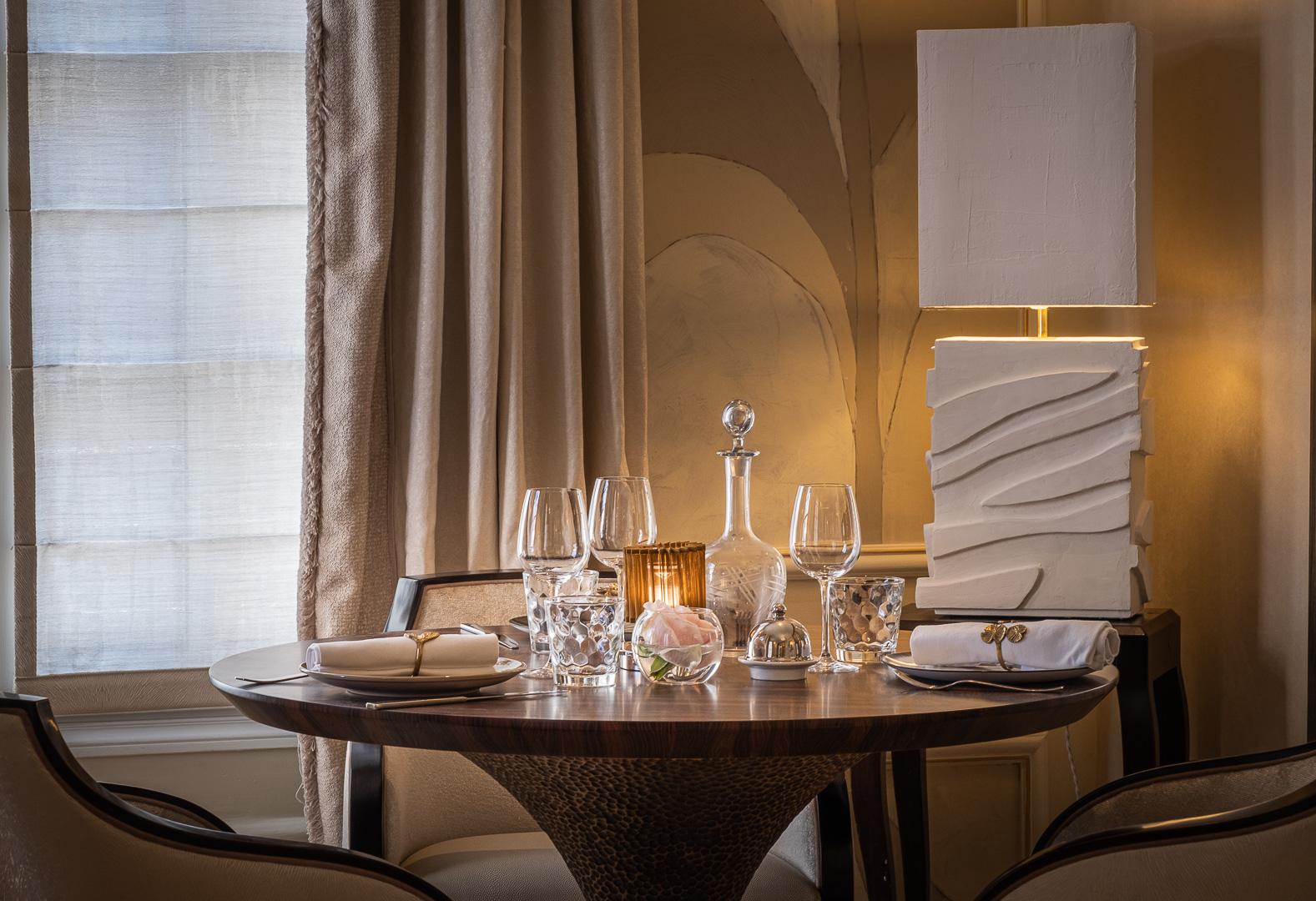 Always love…
What better destination to celebrate Valentine's Day than the city of love itself?
If you are wondering how to please your partner and where to take her or him to dinner for February 14, do not hesitate, come to the Bayadère. The restaurant is located a few steps away from the well-know Champs-Elysées, it offers you an appointment for a romantic getaway for an evening.
Paris, an emblem of romanticism throughout the world, is a paradise for lovers.
Romanticism was originally a literary movement of the XIXth century, whose main characteristics are sensibility, emotion, art, beauty and finally an art of living. Today, at the Bayadère, we take you to the most beautiful work of art. As a true choreographer, our chef creates dishes as elegant as a ballet, combining authenticity and modernity. If you love to dance, travel and love, the Bayadère is for you.
A walk through Paris like you've never seen before. . .
From the Eiffel Tower to Montmartre and like a real track game, the Bayadère lets you discover Paris as you have never seen it. Valentine's Day promises to be full of flavours between gourmet and freshness, the restaurant invites you to its definition of French romanticism. Transported between the dishes, you will participate in this dance full of emotions. Walk around the menu, just like you would walk around Paris. Come and enjoy a glass of champagne "Amour de Deutz", foie gras in duo and sea urchin on the Champs-Elysées, they will make you sparkle. Continue your getaway to Notre-Dame, where truffle roasted scallops and parsnips are waiting for you. On your way, you will come across a Breton blue lobster at the Jardin du Luxembourg, accompanied by vegetables from the garden and shellfish juice. Original, isn't it? The Bayadère is capable of anything. To round off your maritime break, our chef awaits you at the Eiffel Tower, where the turbot will be served as a fillet, accompanied by a caviar emulsion and sweet potato millefeuille.
You're probably wondering what your next destination is. This will be sweetened at the Sacré Coeur, the highest point of Paris, watching the city of light shine. To finish off with dessert, the Bayadère prepares a raspberry macaron, raspberry confit and creamy rose.
Be assured, this is the most rhythmic tasting tour in Paris. Your taste buds are not likely to forget it. What surprises at the Bayadère! Here you will fall and fall in love again: with Bayadère and your half.
We invite you to book by email at lebayadere@lebayadere.com.*
The menu costs 195 euros per person, excluding drinks.
*A document of responsability's assumption will be asked you. Please note that any cancellation after 10th of February, or no-show at the restaurant on the day of the dinner, the amount of the dinner will be charged.